About us
CLINITEX Ltd is a Czech company with a motto of
Art of dressing up…
We are a producer and distributor of medical clothes and clothing suitable for the health care environment, surgical gowns and bedlinen with close up at renting the textile to the industrial laundries market or the end consumption. The individual and professional attitude is ensured by experienced and well trained members of staff and supported by a sophisticated development, constructional and manufacturing softwares and machines. The headquarters are based in Ostrava.
Timeline
1993 the establishment of Bukovski – the company for the textile production for the healthcare environment
2005 the establishment of CLINITEX Ltd
2006 the company enters the medical clothes renting market as a significant partner of professional laundries
2008 the completion of the development of surgical gowns, clothes and drapes acc to EN 13795 as medical devices
2013 entering the Association of Manufacturers and Suppliers of Medical Devices AVDZP
2014 the implementation of a large-scale modernization of technological and logistical facilities
2014 launch of incontinence medical devices
2015 entering the Association of Textile-Clothing-Leather Industry ATOK
2015 the completion of the development of paramedics garments according to EN ISO 20471
2015 the purchase of our own manufacturing premises
Membership in associations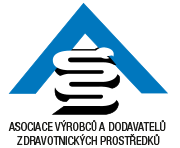 Main commodities
Medical clothes and textile
Reusable surgical gowns, clothes and drapes for clean air rooms used as medical devices for patients, hospitals staff and equipment according to EN 13795+A1
Functional clothes with high visibility for paramedics according to EN ISO 20471
Incontinence pads and absorbent aids as medical devices
Rental linen and textile for commercial laundries and the rental system
Patient clothing
Bedlinen and textile for the health care system and the hotel environment
Applied Quality Management Systems
EN ISO 9001 Quality management systems - Requirements
EN ISO 13485 Medical devices - Quality management systems - requirements for regulatory purposes


Essential information
Production
750,000 products per year.
Own development and construction
We use intelligent systems from Gerber Technology (USA) and this way we can provide a highly accurate, efficient, repeatable and productive construction, grading, positioning and a cutting of individual cuts and production batches. These systems are:
AccuMark Pattern Design Software – for the construction and grading
AccuNest Automated Nesting Software – for the efficient positioning and maximal usage of fabrics
AccuMark Made-to-Measure – for the construction of ready-to-wear clothes
Cutter GTxL – the automatic positioning and cutting line
Material preparedness
Our central warehouse of fabrics with a capacity of 350 pallet positions provides a continuous supply of about 400,000 meters of fabrics, which are stored under a controlled temperature and humidity. This ensures a minimum reaction time of the orders run-up.
Manufacturing
We manufacture on the most modern industrial sewing machines of a brand JUKI, pneumatic button attaching machines, transfer presses, ironing equipment, an embroidery machine TAJIMA, program-controlled hot-air welding PFAFF machines for taping the sewn seams and other devices.